Moving
Moving can be a stressful time. More often than not you're left with some items you really don't need any more but you have no means of getting rid of them. A perfect example is an old washer and dryer set, or an old fridge. For appliance removal service and anything else you want to get rid of, we'll come to you when you want us to help out. Let us know beforehand that you are moving and we'll do our best to accommodate any of your junk removal needs.
Estate Clean Outs
Sometimes, when a family member or friend passes away, we are asked by clients to completely clear out their residence. Our crews will go top to bottom clearing out a house, from room to room even taking the contents of a fridge or a medicine cabinet.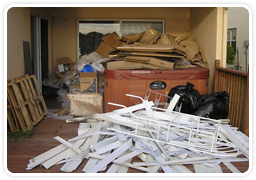 Renovations
Everybody renovates, whether it s a small bathroom reno or a massive job, call us for your renovation clean-ups and trash removal, including appliance removal.
Downsizing
You can gain time and energy in your life by spending a few minutes a day making your life easier. Downsizing your life a little at a time will lower stress and bring you a sense of satisfaction.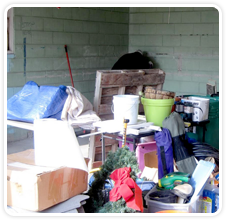 Downsizing? There are times in life when you need to get rid of things. Things that clutter your life. Things that no longer have value to you and your family such as old appliances. Call Beacon Waste Services at (603)617-3336 and we will remove your clutter and your unwanted items.